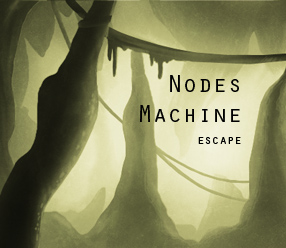 Cada planeta es un nodo. Estos nodos están conectados por una fuerza invisible. Todos aquellos que puedan entender esa fuerza podrán viajar fácilmente a cualquier lugar.
Estás en un planeta desconocido y la máquina que te transportó ya no tiene energía. Procura recargarla para volver a tu hogar.
Diviértanse!
Fede
——-
Every planet is a node. These nodes are conected by an invisible force. All those who can undertand that force can easily travel anywhere.
You are on an unknown planet and the machine that has transported you is out of energy. Charge it to go back to home.
Enjoy!
Fede